When I originally met up with Danielle and AJ, I almost thought I wouldn't be available for their baby shower! It turns out, my calendar was full because I had already planned on going! Facebook and technology is pretty cool, ha! We went over the details of the shower, started some plans for a maternity session in July (WOOHOO), and started mapping out what to photograph! There were so many wonderfully luau-themed decorations topped with leis!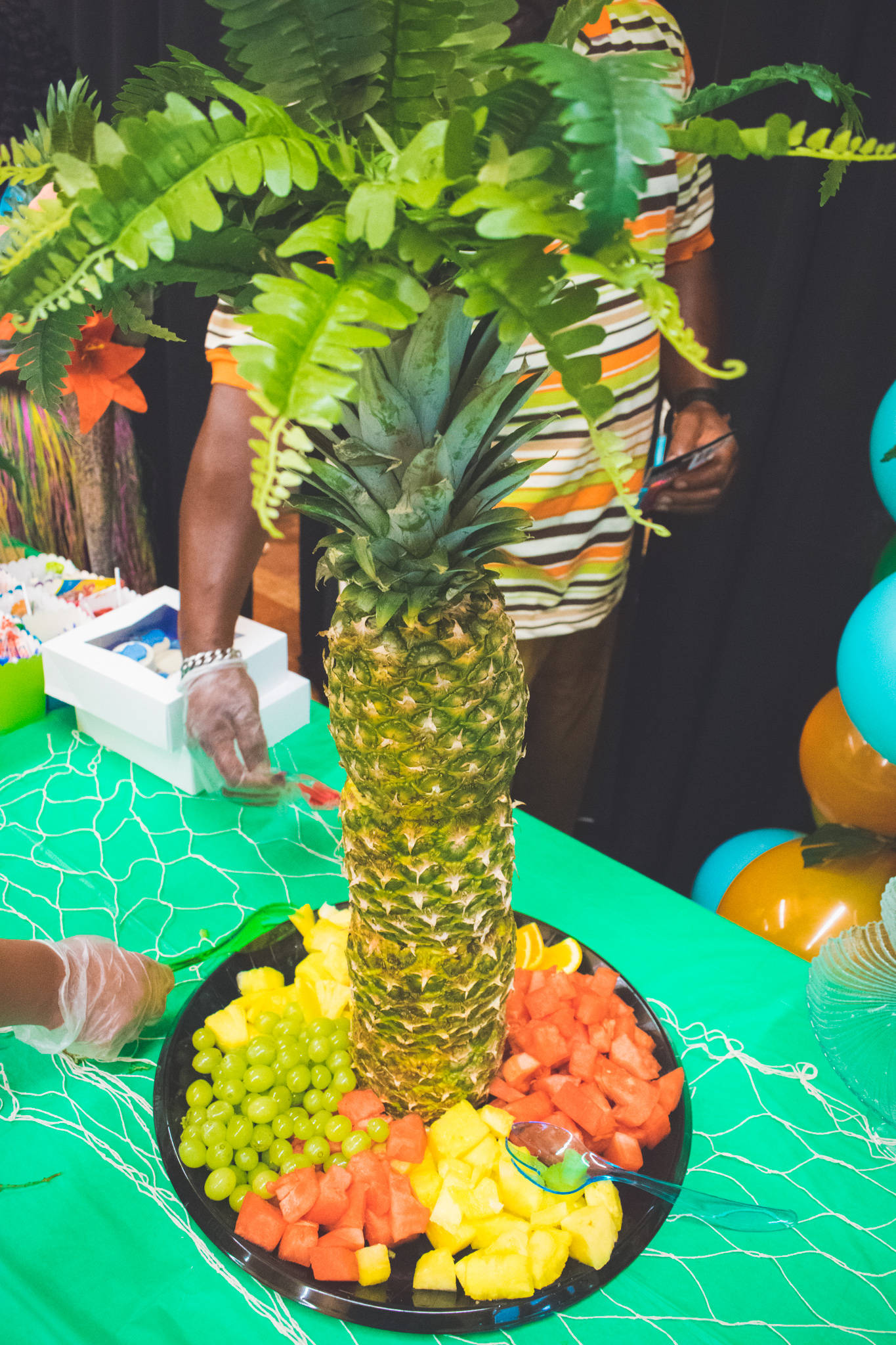 Danielle's father and uncle made this the day of the shower!
There was a Green Eggs and Ham guest sign in book, and a flamingo gift area! If you know anything about me, you know I'm about food, and the caterer and dessert connoisseur were absolutely amazing! White chocolate strawberries (shout out to my milk chocolate dislikers out there), pineapple bases for chicken and rice, stuffed meatballs, cupcakes, and regular cake, oh my! The couple let me take a good amount of the strawberries home, so they're officially my favorite! If you've attended a baby shower, what was your favorite dessert? Comment below!
Let me tell you, Baby Burks is incredibly loved! So many people showed up to celebrate and support with laughs and happy faces. You can see some of those below and feel free to share or pin any beautiful faces!
There were three events: limbo, multi-tasking with a baby, and what I'm titling Guess the Girth! My favorite by far was the multi-tasking with a baby, but I took a short (shaky) video of people Guessing the Girth!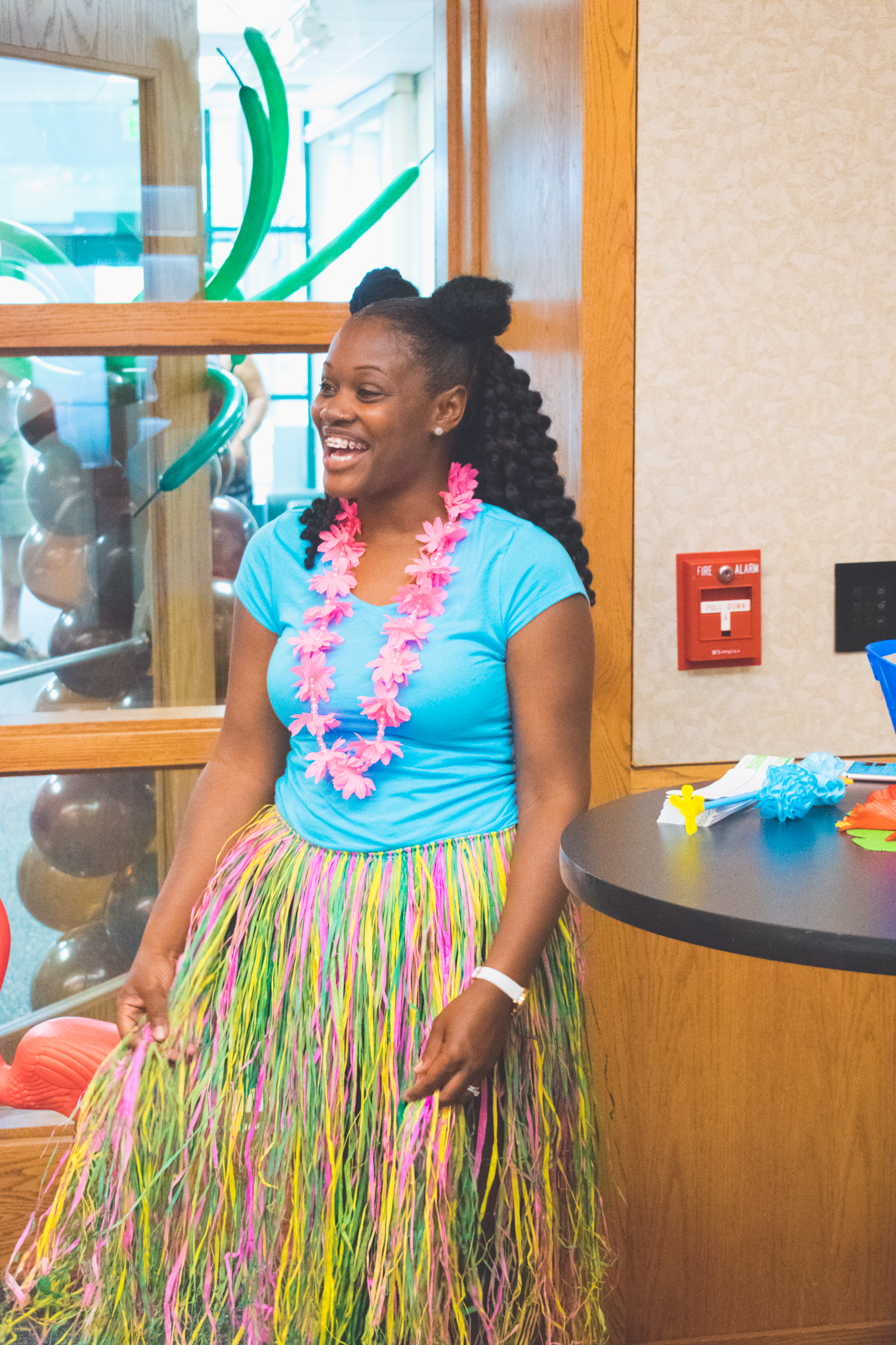 Winner of the Diaper Raffle:
Whatever the occasion: wedding, family sessions, senior portraits, etc, it's important to me that I'm doing my best to ensure every one of my clients is having the best day possible. Even though things happen that are out of our control, the best way to do it is to go through it! And I go through it with a positive attitude and a smiling face. It's amazing to be able to provide that for the people I photograph, and I'd love to be able to provide that for you! Let's chat, friends!